You are gonna want to pick up the all new VIPER V2 wide spool winch!
The VIPER V2 has 60′ of USA-made AMSTEEL-BLUE cable that is custom wound for you on every winch, wireless remote with massive 150′ range, laser-etched logos, true backlit dashboard switch, and ridiculously beefy look.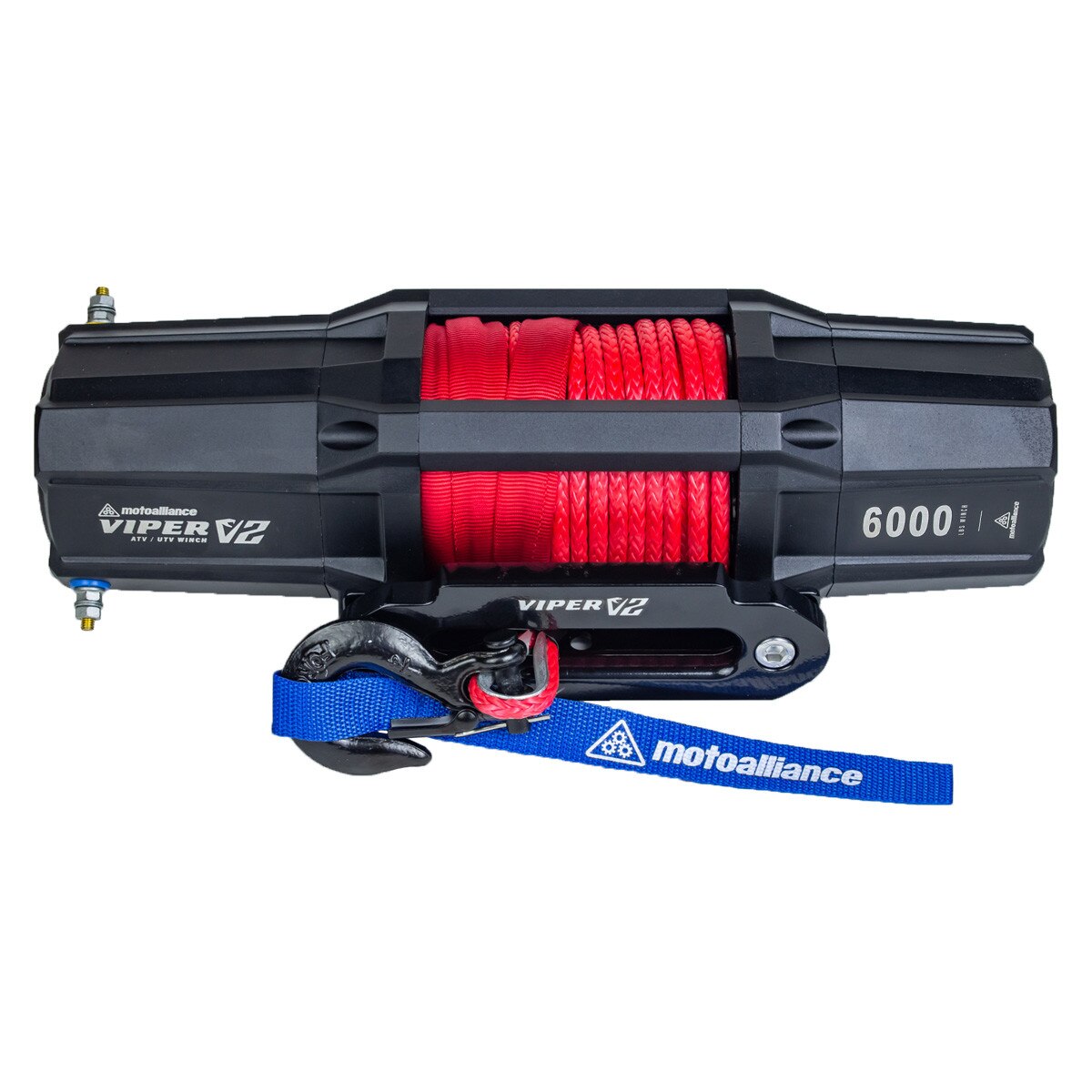 Viper V2 Wide Spool UTV Winch – a NEW GENERATION OF VIPER!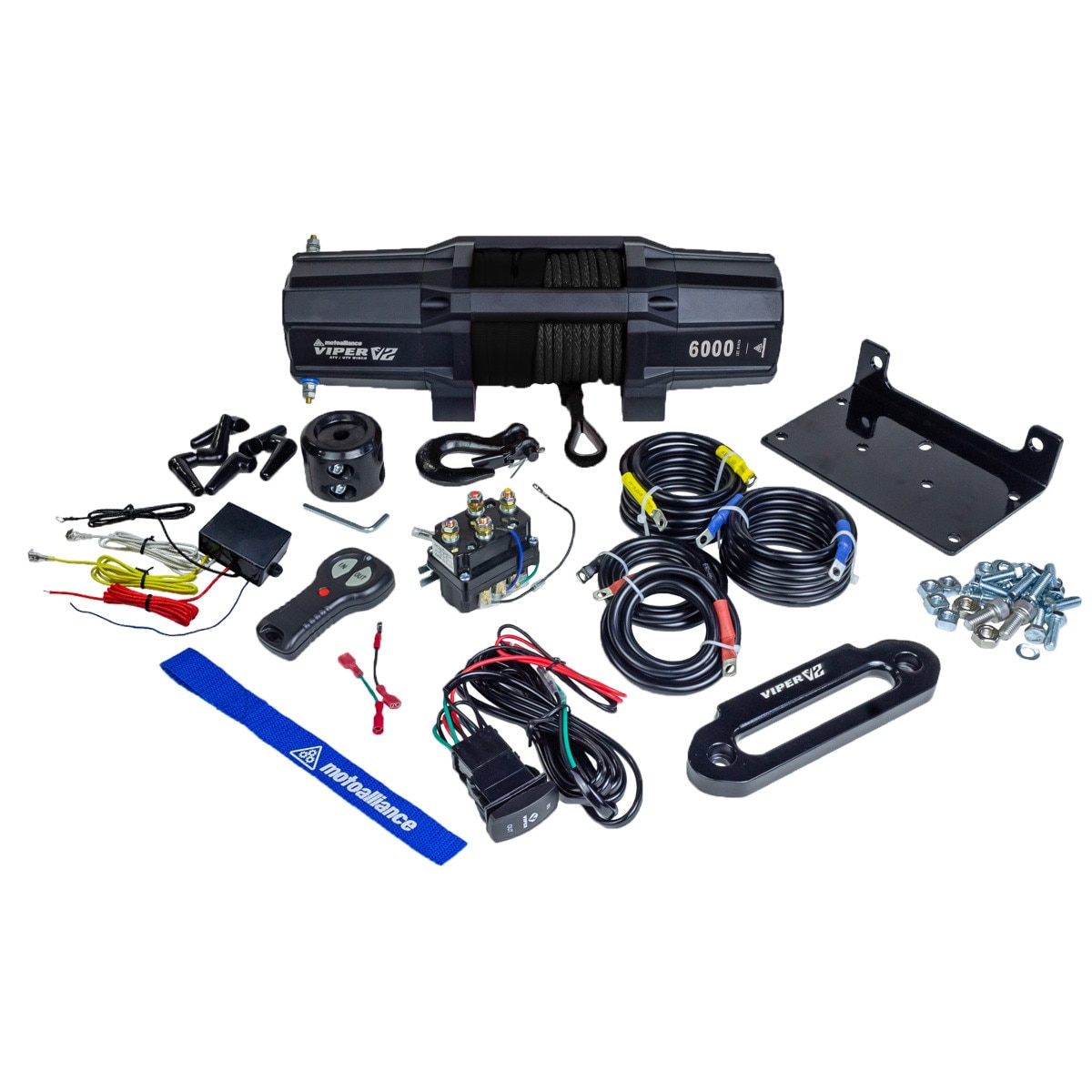 The VIPER V2 winch is the next evolution in the long-trusted VIPER line of ATV/UTV winches by MotoAlliance. V2 boasting a sleek design to match next-gen machines, sealed with an IP67 waterproof rating, and constructed with durable corrosion-resistant aluminum, V2 winches will handle whatever your outdoor lifestyle throws at them. Plus, every V2 comes with a wireless remote switch to make winching operations safer and more convenient.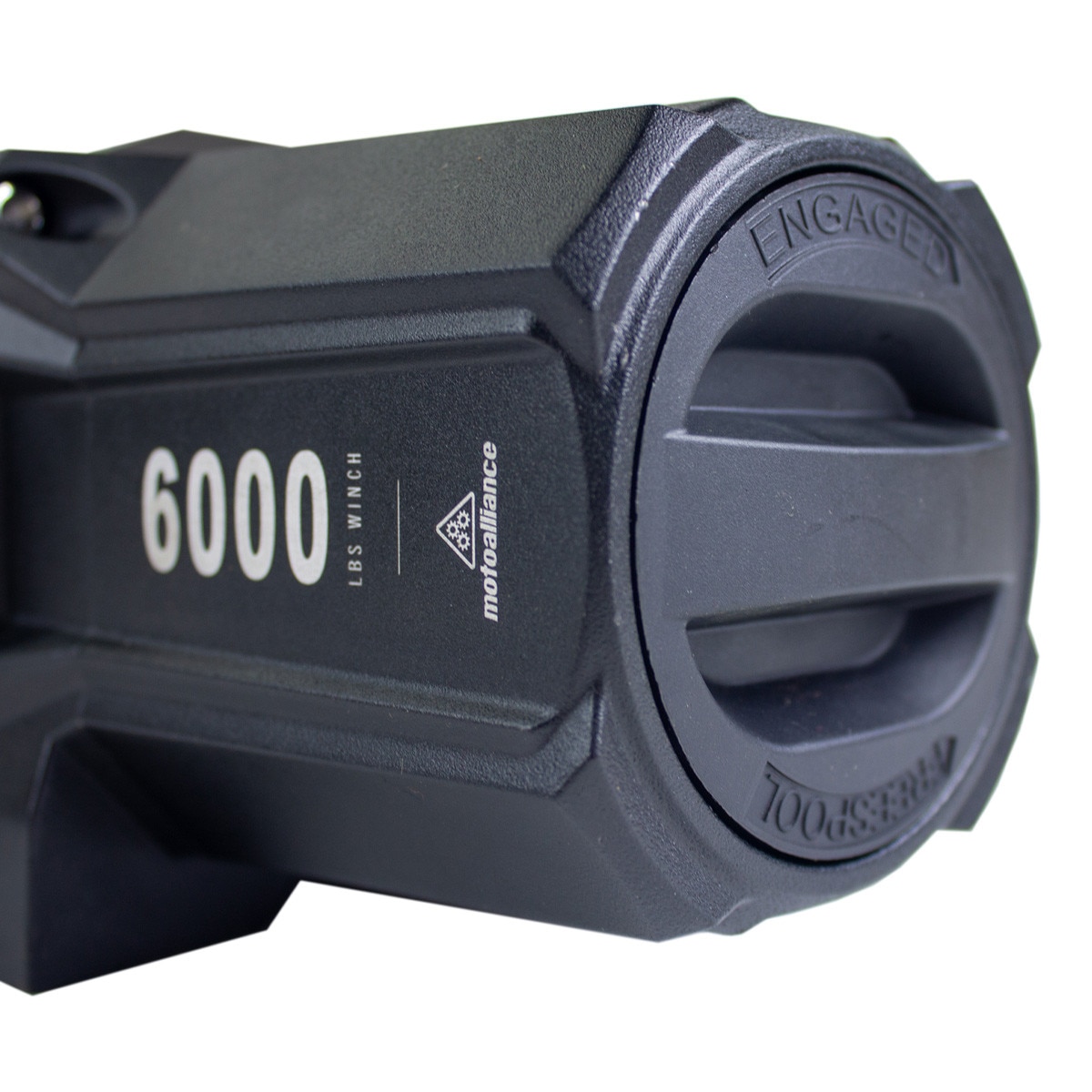 Riders who love aesthetics: the V2 has been designed to impress. Every component, from the laser-marked winch body to the blacked-out stainless-steel hook to the "stealth" wiring, aligns with the high design standard of VIPER Winches of 2022. In addition, all V2s are hand-wound with your color choice of USA-made AmSteel®-Blue synthetic rope.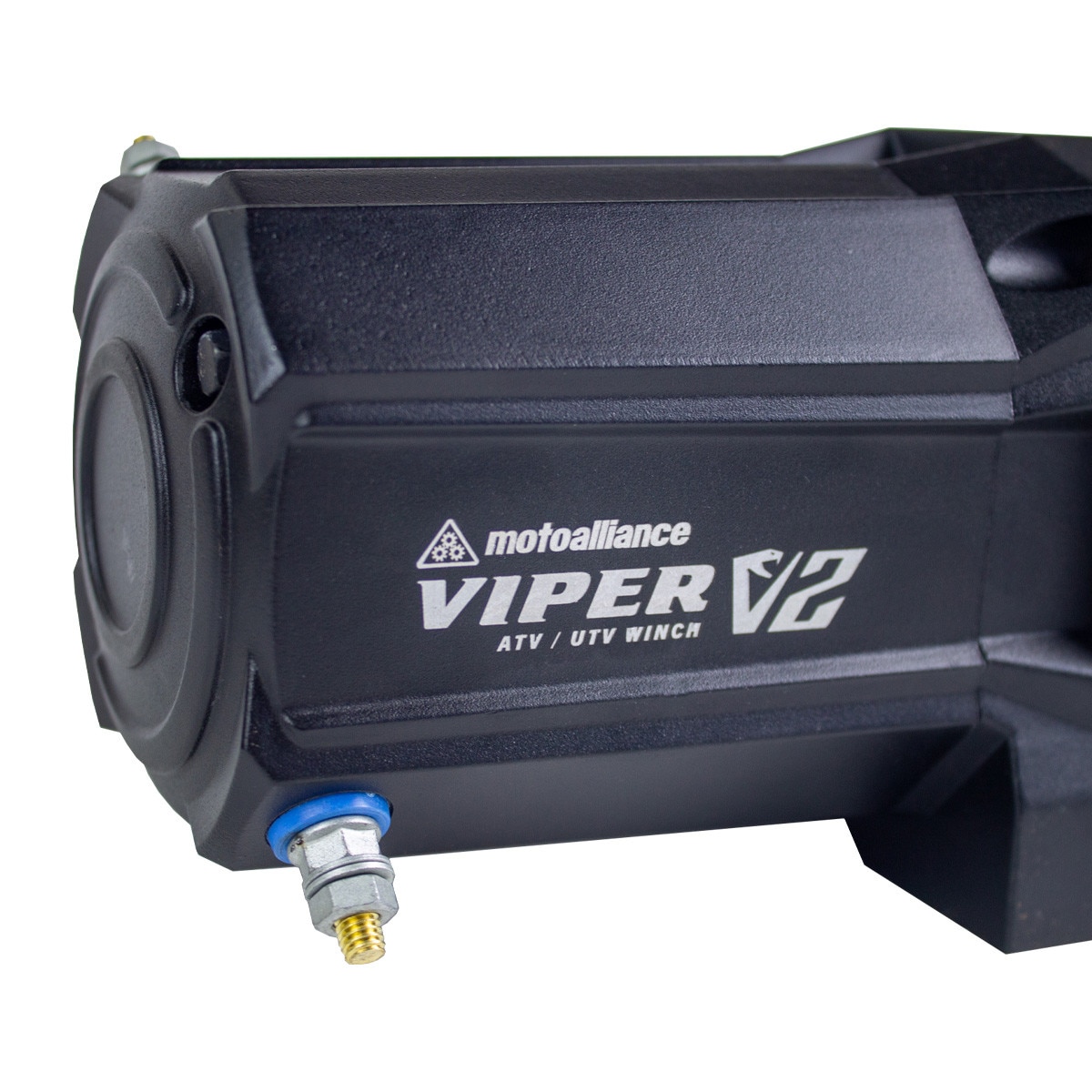 The VIPER V2 is a great choice for discerning riders who love to push their machines to the limits.
Features:
• IP67 Waterproof Rating
• Wireless Remote System with unique frequency
• Flush Mount Dash Switch
• Planetary metal gear train and permanent magnet motor
• Automatic brake
• Limited Lifetime Warranty (winch) / Rope (1 year)
Kit Contents:
• 60′ x ¼″ diameter AmSteel®-Blue Synthetic Cable (1 year warranty)
• Aluminum Hawse Fairlead
• Wireless Remote Switch
• Flush Mount Dash Switch
• Contactor & Wiring
• Black Clevis Hook
• Rubber Line Stopper (two-piece)
• Hand Saver Strap
• Installation Hardware and Instructions
Specs
• Cable – AmSteel®-Blue Synthetic, 8,600lb max load rating
• Motor – 12V DC, Sealed permanent magnet
• Gearing / Gear Ratio – 3-Stage planetary/136:1
• Brake – Automatic, 100% load holding
• Clutch – Sliding Ring Gear
• Wiring – 6 gauge (English)
• Tie Rod, Fairlead Hardware, Motor Terminals – Stainless Steel
• Mounting Bolt Pattern – 3.0 inch x 6.67 inch (76mm x 169.42mm)
• Dimensions:
•16.25 (L) x 4.75 (H) x 4.75 (D) inches
•20.8 lbs
Note: the Universal fairlead mount plate included will only mount to a flat surface or to a "winch ready" UTV / SxS. We have many custom mount plates designed to bolt onto your UTV / SxS.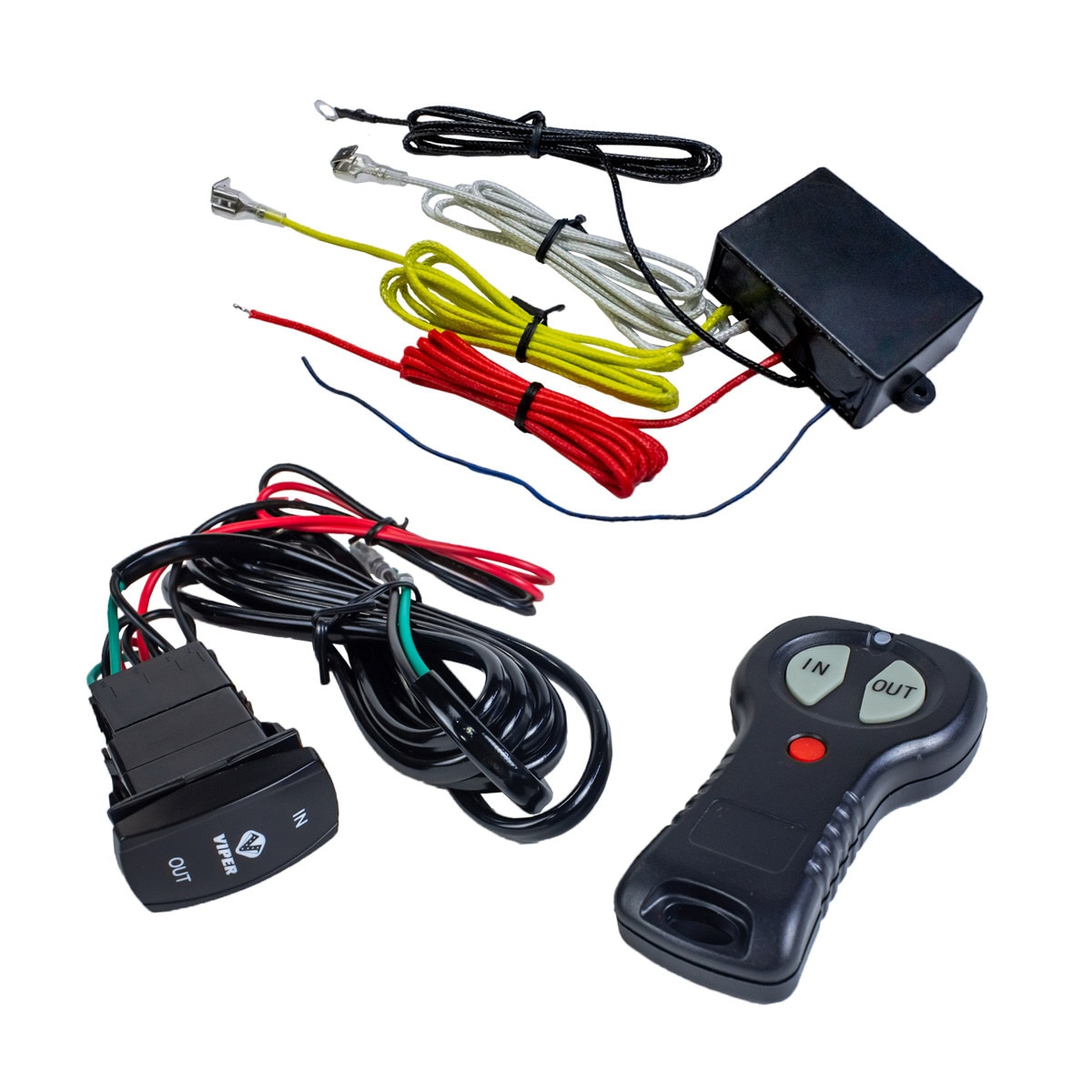 Use FACEBOOK10 at www.motoalliance.com to pick up your VIPER V2 at 10% off (or anything else from the HQ of DENALI plows, FIRESTORM heaters, VIPER winches, and moreV2….the next generation of VIPER winches, going strong since 2005.
Be sure to check out our other stories and everything SXS Nation has to offer.
Subscribe to our blog.